Glaucoma and Cataracts Treatment in Hamilton Ontario
Crown Point Optometry is your glaucoma optometrist in Hamilton Ontario. At our facility, we provide treatment for glaucoma and cataracts to patients in need.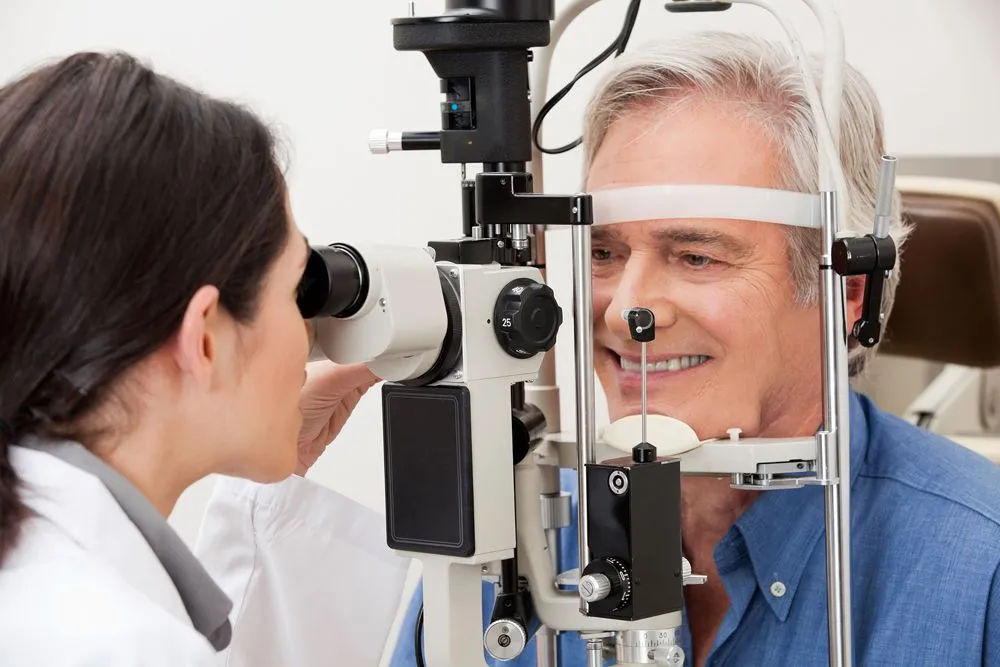 Causes of Glaucoma
Glaucoma is caused by a buildup of fluid in the eyes. Sometimes glaucoma is caused by diabetes. Other times glaucoma is inherited through genetics or is caused by exposure to chemicals or by a blunt trauma to the eye.
Who Is At Risk?
Some types of people are more at risk for glaucoma than others. People in high-risk groups include:
People with a family history of the disease.

People with diabetes.

People who smoke.

People who are over 60.
Other high-risk groups include African Americans, people who have suffered a severe trauma to the eye and people who have thin corneas.
Glaucoma Symptoms
The most common type of glaucoma is virtually symptomless until the patient notices severe vision loss. Unfortunately, this vision loss is permanent. Patients are encouraged to see the eye doctor on a regular basis. At Crown Point Optometry, we test patients for glaucoma during our comprehensive eye exams. We can identify glaucoma in patients even when they have not yet noticed symptoms themselves.
Treatment of Glaucoma From Your Glaucoma Doctors
Diagnosis of glaucoma is a multi-step process. Patients are asked about their family medical history, and pressure inside the eye is measured. These tests can be somewhat uncomfortable for some patients but are not painful and do not last very long.
Since vision loss is permanent once glaucoma becomes advanced, the best time to treat glaucoma is when it is in its early stages. Often medications are used to control the disease and prevent it from advancing. In severe cases, surgical treatment is prescribed. Drainage implants and other surgical options are used to drain the eye and return the pressure in the eye to normal.
Cataract Treatment in Hamilton
Cataracts are a clouding of the eye that can impact patient vision and can even lead to blindness. Fortunately, it is treatable. At Crown Point Optometry, we help patients suffering from cataracts to manage their condition. If a patient is suffering from severe cataracts, we recommend surgical treatment. Patients suffering from mild cataracts simply need to have their condition monitored and may need prescription glasses to help with their vision.
See Your Glaucoma Optometrist Hamilton Ontario
As your glaucoma optometrist Hamilton Ontario, we can help you manage your glaucoma or cataracts. As your cataract and glaucoma eye doctor, we recommend seeing us once annually for an eye exam. To make an appointment, contact us today at 905-543-1110.