Hard to Fit Contacts at Our Optometrist in Hamilton
Contact lenses are a fantastic modern development, enabling people to regain their site in ways that weren't possible for most of human history. Standard contact lenses don't work for everyone, though. People with some conditions – such as astigmatism, dry eyes, giant papillary conjunctivitis (GPC), LASIK or another surgical history, presbyopia or keratoconus – may not be able to wear traditional lenses.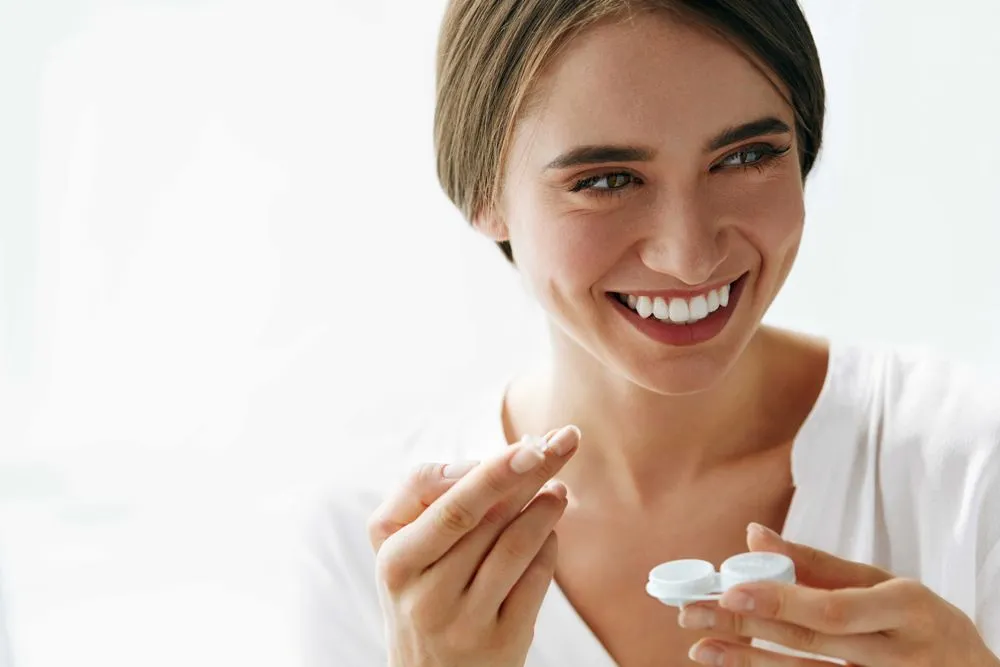 If you have any of these conditions (or others) and are having trouble with contact lenses, you need the help of a specialized optometrist. Crown Point Optometry is here for you.
Hard to Fit Contact Help from Crown Point Optometry in Hamilton, Ontario
Our optometric team is expert at helping patients find the right lenses for every condition. Our wide range of hard to fit contact lenses takes advantage of the latest developments in lens technology as well as the most advanced equipment to help you get exactly what you need.
If you think you might need hard to fit contact lenses, just let us know. We'll assess your condition, find the right contacts for you whenever possible, then continue to monitor your condition over time to make sure you always have the best eyesight possible. It all begins with an exam.
The Importance of Contact Lens Exams
Contact lens exams in Hamilton Ontario are the first step in getting fitted for your new lenses. When you come in, you'll receive a comprehensive eye exam that may include any of a number of various tests, including an eye chart test, pupil dilation and measurements, corneal measurement and more.
Our licensed opticians, in collaboration with the doctor, will gather as much information as needed to prescribe the exact pair of hard to fit contact lenses for your condition, so you can enjoy your vision and your life for years to come.
Make an Appointment to Get Contact Lenses That Work
Are you in the market for contact lenses that fit, no matter what your specific eye conditions are? Come see us at Crown Point Optometry in Hamilton, Ontario. You'll receive the special attention of Dr. Suzanne McNeill, who sees both English and French-speaking patients and holds the highest standards of excellence in the business.
Dr. McNeill completed her optometry degree at the University of Waterloo in 2015 and has participated in clinics in both Canada and the United States. This has given her an up-close look at which techniques work and which don't. We are patient-centered, respectful, responsive and always attentive, so call us today at 905-543-1110 to find out more about your options for hard to fit contact lenses or other optometry services.