When you wear prescription lenses for your vision, you may need to consider safety prescription glasses in Hamilton Ontario. Dr. Suzanne McNeill offers glasses to help protect your eyes and vision when you work in a potentially dangerous field.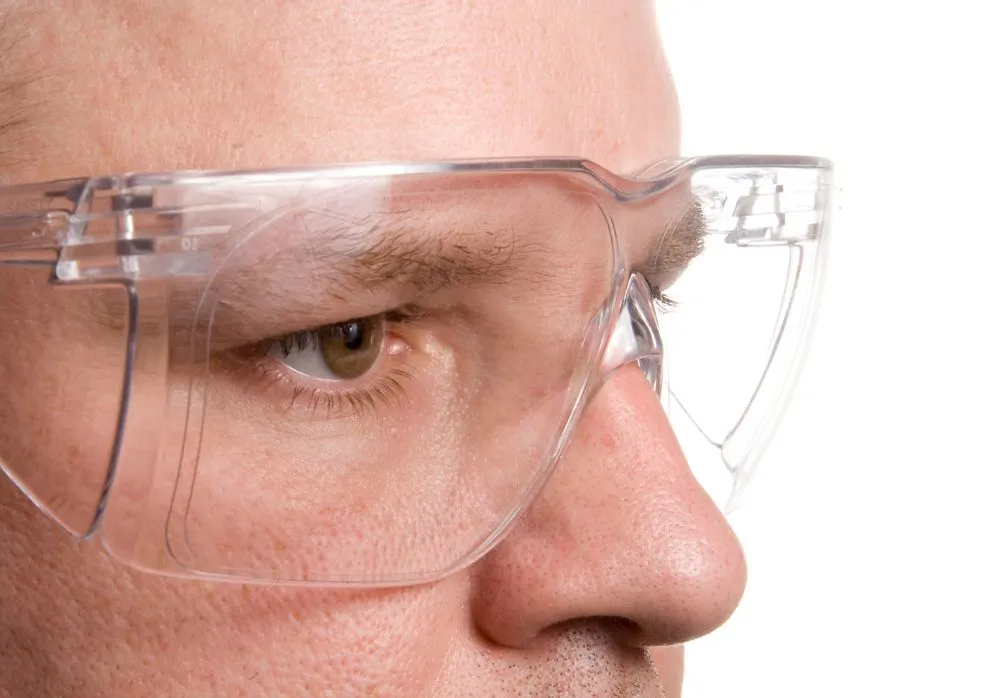 What are Safety Prescription Glasses?
Safety prescription glasses are a type of glasses that play two roles in your daily life: they protect your eyes and help you see clearly. The glasses have your prescription to allow you to see clearly but are made with materials that keep your eyes safe from impacts and injuries.
The glasses may look similar to other types of prescription lenses. You have options in a variety of styles to fit your work environment or your lifestyle. In our clinic, we help you find the right safety prescription glasses to keep your eyes safe from potential hazards.
How the Glasses Differ from Traditional Prescription Lenses
The key difference between safety glasses and traditional prescription glasses is the material. Safety glasses are made with a sturdy and safe material that protects your eyes from impacts and other hazards. Traditional glasses do not have the same resistance to flying objects or harsh chemicals, which means they will not protect your eyes in a harsh environment.
Since the materials are designed to protect against impacts and projectiles, they are also sturdy. You can wear them in a variety of environments without worrying about damage to your glasses, cracks or other complications.
Why Wear the Safety Glasses with RX Inserts in the Workplace?
Wearing safety glasses with RX inserts in the workplace plays a key role in protecting your eyes. You want to wear the glasses to keep your eyes safe from potential hazards when you work in construction, chemicals or other harmful materials.
The glasses ensure that you do not need to wear other goggles or lenses over your prescription glasses. They are sturdy and made to handle any risks to your eyes. We also recommend the style and design that fits your situation. For example, we may recommend glasses with greater coverage when you work in construction, but suggest a regular appearance when you work in an indoor environment with limited risks. Our recommendations depend on your situation and the risks to your eyes.
Safety glasses with your prescription give you a level of freedom at work that makes it easy to keep up with your goals and situation. In our clinic, we help you find the right safety glasses. To learn more about our glasses, call 905-543-1110 today.